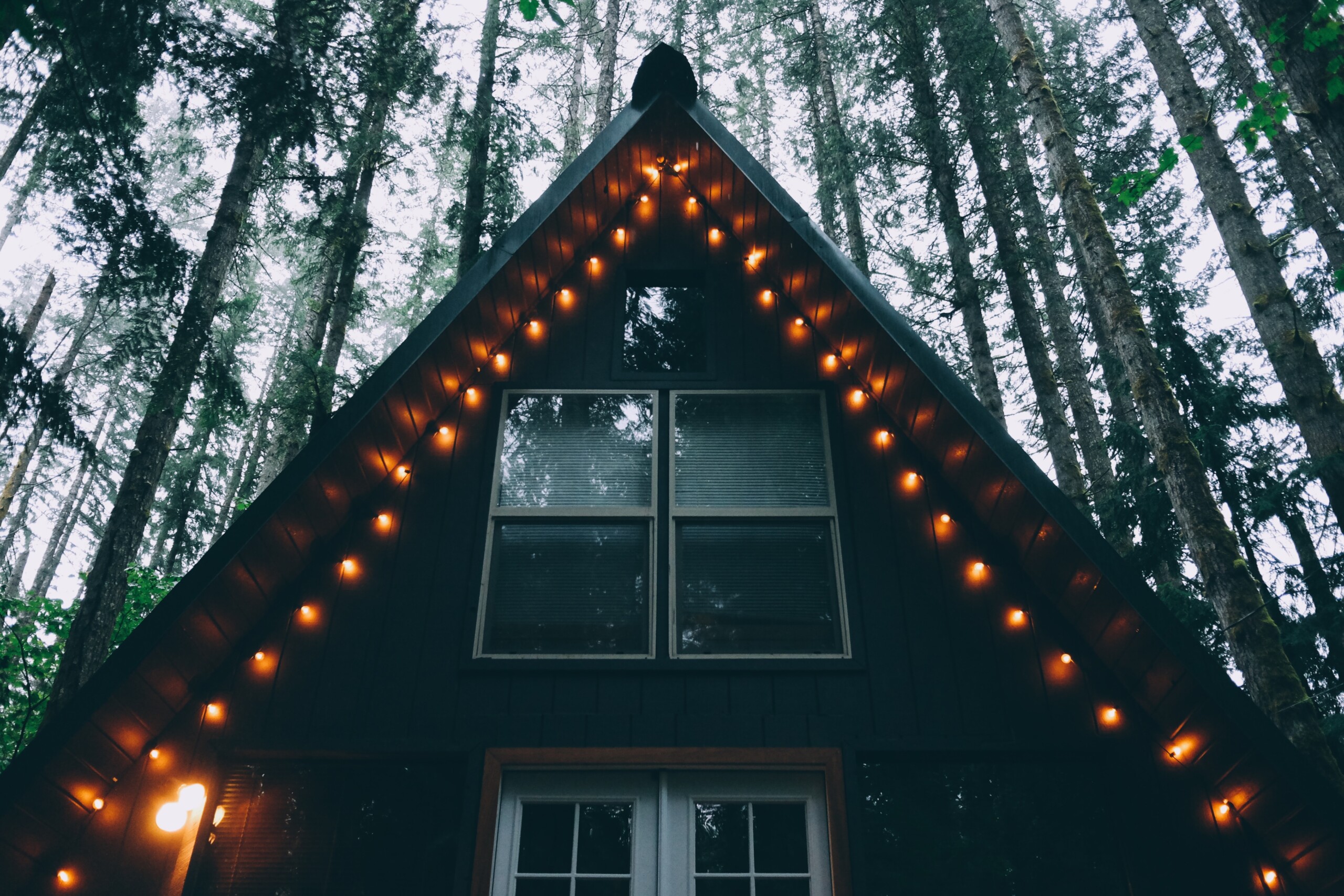 The holidays are here—and there's no better way to celebrate than to light up your home with decorations!
Nothing looks more festive than lighting up your roof to complete a gingerbread-house look for your home during powdering snowfalls this winter. However, roof decorations can be quite dangerous to install—so before taking your string of lights up the ladder, it's best to prepare yourself with the necessary safety precautions and stay in touch with roofers in your area.
Here are the best safety tips to follow for your holiday roof decorating project:
1. Plan In Advance
The best way to practice safety when hanging up your decorations on the roof is to plan ahead. It doesn't have to be months beforehand, though you could certainly do that if you have an elaborate decorating plan.
Planning a couple of days ahead should suffice and allow you to clear your roof of any excess debris that the winds have blown around. After your roof has been cleared, you get ready to set up, attach, and take down your lights and other decorations on the day you choose. Ensure that all your equipment is complete, including a ladder that's the correct length, a good pair of boots, and your tools.
2. Be Ready to Brave Unfavorable Weather Conditions
Setting up your holiday roof decorations will be challenging due to less than pleasant weather conditions. Make sure that your decorations are made to withstand the elements and are specifically designed to work outdoors! Poor installation due to external hazards may not seem like a big concern, but it can damage your roof if you aren't careful.
Take extra precautions not to use staples, nails, or anything that can puncture holes in your roof to attach your decorations and lights. Opt for clips that can string your lights along gutter rails, and use a handy, pliable length of wire to secure everything else to your roof. Ensuring that larger decorations stay put is important to prevent strong winds from knocking them over, damaging your shingles, and leaving it up to residential roofing companies in San Diego for emergency repairs.
3. Test Your Decorations Before Installation
Getting up onto your roof to install lights and ornaments is quite a task since you'll be going up and down the ladder constantly. It's important to check your lights before placing them on your roof to ensure that they work! Sorting out damaged lights from those that work properly can prevent unwanted risks from happening on your roof when you aren't looking, such as a bulb explosion that can lead to a roof fire. 
4. Use Good Quality Electricals
When decorating your roof, you'll probably want to string up several rows of lights to make your house look much more festive. Given that you'll be placing them in an area that's bound to get wet, you mustn't scrimp on your electricals!
Low-quality electrical equipment, while affordable, will most likely short out—making them prone to causing fires on your roof. Double-check to see that the purchases you're making are fire-rated and specifically made for the outdoors. It's also important to test your lights before mounting them onto your roof to protect electrical outlets from being overburdened. 
5. Have a Companion With You While Decorating
Never attempt to decorate your roof alone because it can make the workload unnecessarily difficult and increase your chances of injuring yourself. Having a second person on the ground will help with the placement and hauling of materials. It can also protect you from doing dangerous tasks, such as climbing up the ladder with heavy things.
Conclusion
Decorating your roof can be an exciting endeavor this holiday season, but safety should always be the number one priority. Not only will it get you back on the ground in one piece, but it will also make the process of dressing your roof up for the holidays much easier. It's best to be prepared with your decorating essentials and have a roofing company on standby in case of an emergency. That way, you'll be ready for any last-minute repair that arises even during the busy holiday season!
Here at Pioneer Roofing Company in California, we provide prompt and professional roofing services in innovative ways. Whether it's construction, re-roofing, or repairs, we are a cool roof company in San Diego that can get your roofing project done exactly the way you want it. Get in touch with us today for a free quote!