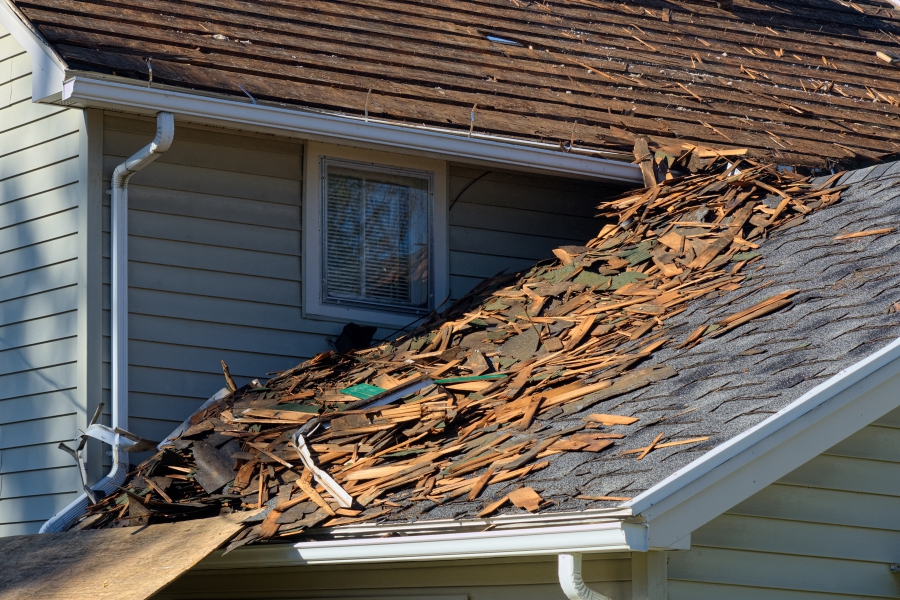 Homeownership comes with many challenges and you may encounter the need for emergency roof repairs. There are many perceptions of what an emergency roof repair is. Some consider problems with their home's aesthetics as an emergency. For others, such a problem can wait. However, certain roofing problems should be addressed right away. How do you determine if you require an emergency roof repair, and why do you need it?
When Do You Need Emergency Roof Repair?
Some people believe that a noticeable change in their roof's appearance should immediately be fixed. This is especially if they're planning to sell the property soon.
Despite that, there are actual roof problems that affect the functionality of your roof. You cannot prolong an emergency roof repair issue. It can affect the overall quality of life of the household members.
Some examples of emergency roof repair include, but not limited to, heavy leaks, major storm damages, or a large part of the roof that has been weakened.
When Should You Have Your Roof Repaired and How Long Will It Take?
Contractors typically offer emergency roof repair, depending on the gravity of the situation. Your contractor may respond quickly to your requests as long as it's considered an emergency. Additionally, you may have to pay extra for emergency roof repair, especially if it's during the weekend or a holiday.
Why Do You Need to Address Roof Emergencies Right Away?
As with any emergency, roof emergencies put a major aspect of living at a huge risk. Whether it's your health, your home's condition, your loved ones', and others, it's important to address roof emergencies as quickly as possible.
Other factors can amplify these risks too, such as the current weather conditions, the stability of your home's structure, and the area you live in. As soon as you determine that your roofing problem makes you feel unsafe and uncomfortable, calling the professional roofer nearby should be logical.
How Much Will Emergency Roof Repairs Cost?
There's no hard and fast way to determine how much you'll need to spend for emergency roof repair. In many cases, the roofer will have to conduct an inspection to identify if additional work is needed, which can increase the total cost of your roof repair.
Furthermore, you can expect to pay more if you badly need a roof repair, but the contractor's schedule is packed. Because they'll need to free up some time to work on your roof, they'll charge more for the convenience fee. Even so, there are contractors who are willing to take a look at the damage as soon as possible without charging extra.
Conclusion
Your roof serves as protection against natural factors, such as weather conditions and more. Even if you have to spend a few more bucks, it's still a wise investment than leaving your roof emergency unattended, or the damage will eventually worsen. Lastly, you should take some time to evaluate your roofing contractor if you want a fast and reliable roof repair.
Pioneer Roofing Company provides dependable roofing services for residential and commercial buildings in San Diego. If you need an emergency roof repair, contact us today and we'll have it fixed in no time!